300 Hour Yoga Teacher Training Scholarship In Rishikesh
Encompassing mental, physical, and spiritual disciplines, yoga has been helping people around the world cultivate mindfulness for thousands of years. It is a multidimensional practice rooted in the layers of the self and is an idyllic way to lead a healthy and peaceful life. It is on account of its holistic healing powers, yoga has been successful in becoming a global rage today. Hence, it is highly revered by health freaks and yoga enthusiasts across the world. At Yoga Vidya School, yoga is what helps you keep your mind, body, and soul in harmony. It is the yogic lifestyle and daily yoga practice that nurture a state of heightened consciousness.
So, with our 300 hour yoga teacher training program, get ready for a life-changing experience. Indulge in self-introspection and learn how to improve strength and flexibility in your body. Involve in some serious training sessions and understand how to create a balance in life with the help of breathing techniques and yoga asanas. Our specially-designed course with a detailed curriculum on Hatha Yoga and Ashtanga Yoga would help you focus on growth and inner-self. Learn how to open up your chakras and master mudras and mantras.
To make yoga an indispensable part of everyone's life, Yoga Vidya School announces the 300-hour yoga teacher training scholarship program. It aims at reaching out to those who don't have financial accessibility. It has been introduced to bring yoga to people of all backgrounds and socio-economic levels. So, be ready to gain some yogic wisdom like never before!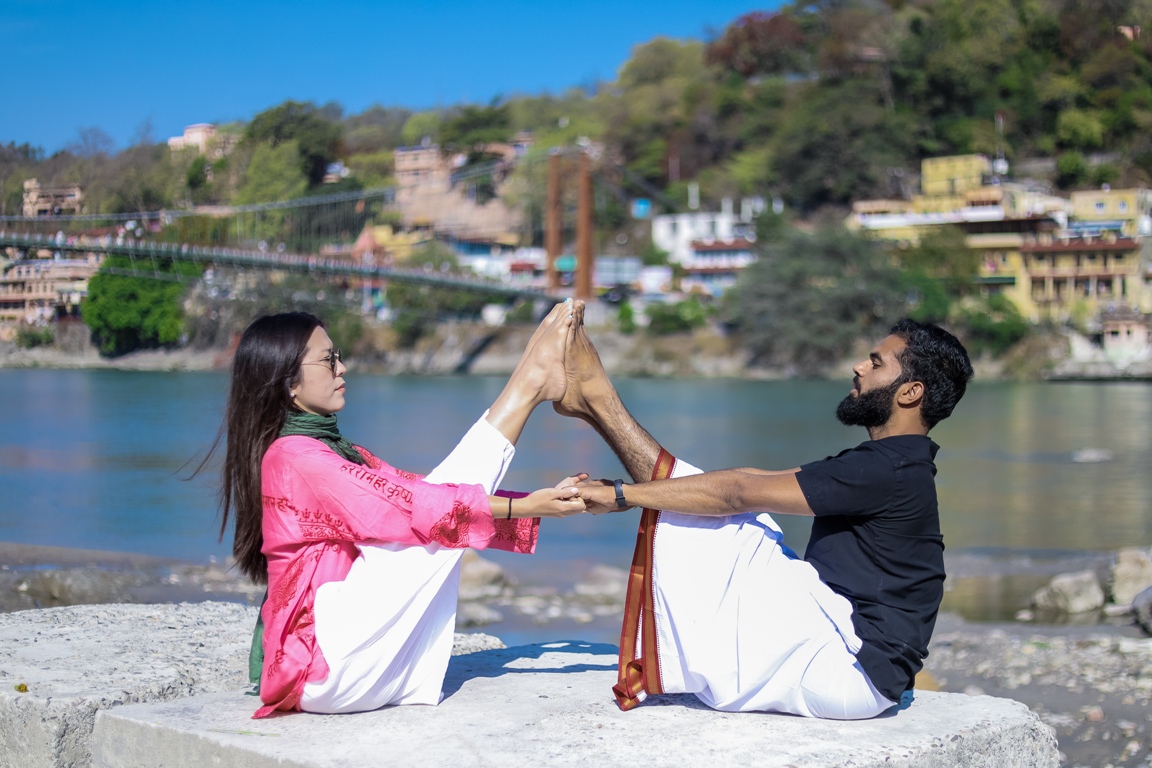 Overview of Our 300 Hour Yoga Teacher Training Scholarship Program
The 300-hour yoga teacher training scholarship program at Yoga Vidya School has been initiated so that money doesn't act as a hindrance to your yogic evolution. With the help of our scholarship:
1. Refine your yoga practise and learn in detail about the levels of Hatha Yoga and Ashtanga Yoga
2. Learn how to perform yoga asanas, bandhas, mudras, meditation, etc. over your 300-hour course
3. Avail free tuition fee with nominal charges for 28 days of shared accommodation and three nutritious meals per day
4. Get access to a comprehensive curriculum with free yoga materials, guided teaching, and outdoor practise sessions
5. Learn how to surrender to spirituality and simplicity during your ashram life
6. Go on weekly excursions to temples, spiritual sites, and peaceful places like the Himalayas and the holy banks of the Ganges
7. Avail free Wi-Fi and studying & resting areas
8. Practice pranayama techniques and Surya Namaskar and study energy chakras of your body
9. Get one-on-one teaching sessions with highly trained and experienced teachers
10. Learn how to perform mudras and chant mantras as per ancient yogic texts
11. Enhance your meditation skills and boost your concentration through various yoga asanas
12. Understand the importance of the Ayurvedic diet in daily life
13. Learn how to channelise your Prana with the help of Nadis
14. Study different texts on yoga philosophy and yoga anatomy including the Bhagavad Gita and the Yoga Sutras
15. Follow a daily schedule starting with tea time at 06:00 am and ending with dinner at 07:30 pm
16. Get free health and emergency services
17. Receive Yoga Alliance certification on completion of your 300 hour yoga teacher training program
18. Become an accredited yoga teacher at a yoga school, studio, hospital, gym, fitness centre, or any other such place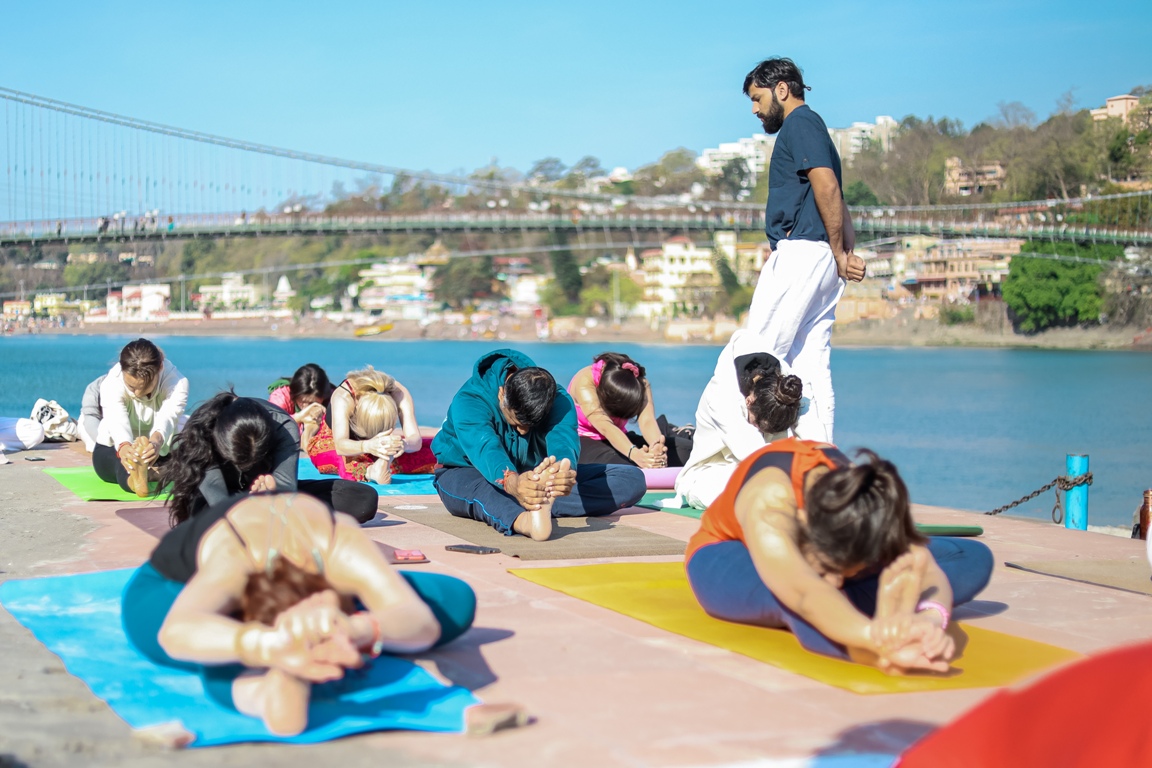 Who Is Eligible to Partake in the Scholarship Program?
Undoubtedly, our 300-hour yoga teacher training scholarship program has been initiated to promote inclusivity and diversity, and hence, it is for people of all ethnicities, races, castes, and occupations. However, there is still eligibility criteria to partake in the program. It is because the 300-hour yoga TTC is an advanced level of yoga training and therefore, needs immense dedication and passion. As per our rules and regulations, any individual who meets the following requirements can participate in the program and eventually enrol in the training session.
1. Must have completed your 200-hour yoga teacher training certification
2. If you are in dire need of financial assistance for your yoga teacher training
3. Must be extremely passionate about yoga and Ayurveda
4. Must be practising yoga for a minimum period of two years
5. If you can commit to least 90% of attendance for yoga classes and workshops
6. If you can dedicate yourself to various volunteer projects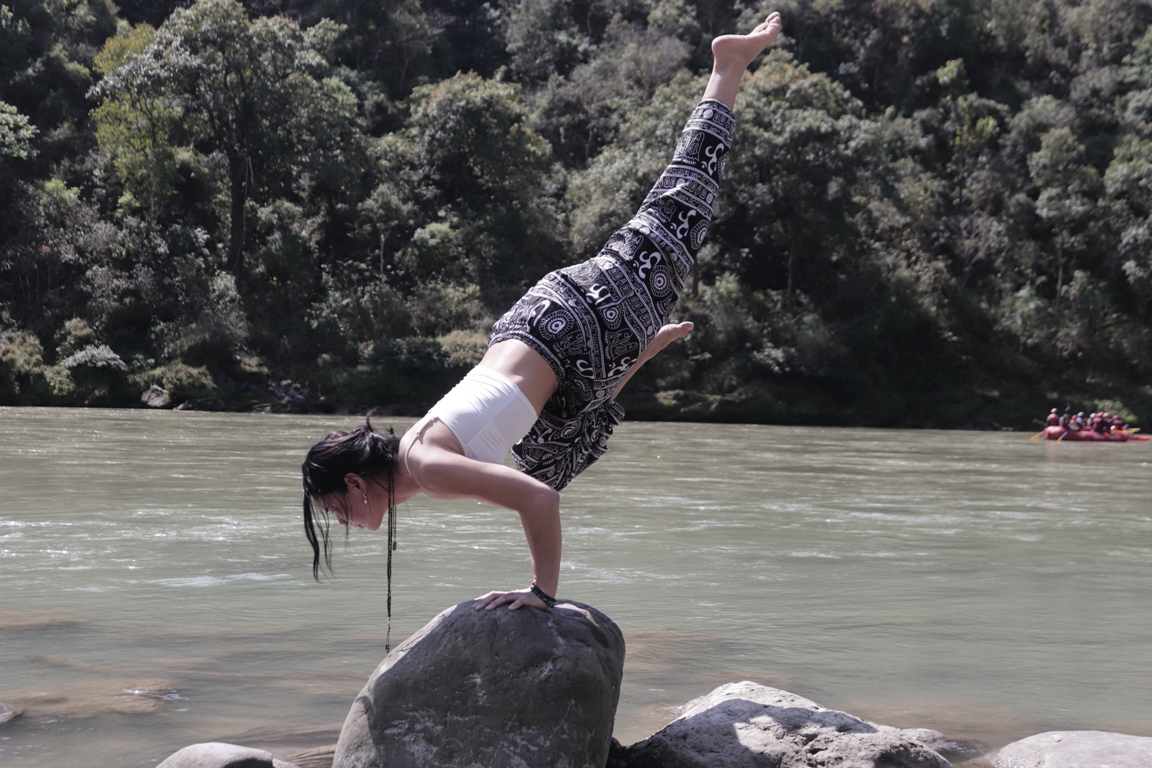 Curriculum
Learn Hatha asanas using breath control and meditation. Indulge in advanced practice sessions and learn a variety of sequences to open up your body along with Surya Namaskar and Sukshma Vyama. Understand how to perform standing, supine, kneeling, inversion, and other series of asanas
Learn chest and diaphragmatic breathing and how to control prana with energy flowing in your body. Study Nadis, Pingala, Sushmana, several practices of pranayama, and attend advanced workshops on the same.
Introduce yourself to Shat kriyas and the practicum of Jal Neti and Sutra Neti, which is the cleansing of the nasal and sinus. Detoxify and clear your body internally with the help of various techniques including Basti, Kapalbhati, Nauli, and Dhauti.
Indulge in yogic sleep listening to a guided meditation. Learn how to get rid of anxiety, tension, and stress in your body as per various traditions mentioned in ancient Yogic texts. Also, learn how to master Shavasana and the benefits of deep sleep.
Also called Yoga Darshan, yoga philosophy is all about understanding the logic and science behind the yogic lifestyle, asanas, and other such practices. Go through texts like Bhagavad Gita and Yoga Sutras and learn ancient wisdom and teachings. Learn about the eight limbs of yoga, self-realisation, liberation, different states of mind and body, etc.
Learn how to use various hand gestures (mudras) to channelise the flow of energy in your body. Using them learn how to maintain mental and emotional states. Practise Gyana Mudra, Chin Mudra, Shuni mudra, Prana mudra, etc., and incorporate them into your yoga postures.
Redirect the flow of prana using the energy locks (bandhas) while practising breathing techniques. Engage your muscles and stimulate your chakras to promote energy, confidence, and willpower. Learn about Mula Bandha, Uddiyana Bandha, and Jalandhara Bandha.
Learn about the subtle energy systems of the body with an anatomical approach to nadis. Understand the functions of chakras and pranic science behind your mind and conscience. Study different koshas and understand musculoskeletal, nervous, and circulatory systems.
Study yogic biomechanics and apply them as you practise and teach yoga asanas. Learning asana alignment & adjustment helps you get the correct positioning of your body in each yoga posture, thereby, optimising the flow of energies in the body.
Learn how to achieve a state of deep concentration and inner stillness as mentioned in the Yoga Sutras of Patanjali. Practise it with the help of visualisation & walking techniques and understand the depths of self-consciousness.
Learn how to focus your mind and connect with the divinity of the universe by chanting various mantras including Om, Om NamahShivaya, etc. as per ancient Hindu texts.
Learn the Sanskrit language and understand the roots of yoga. Learn how to read and count in Sanskrit to deepen your yoga practice, enhance your teaching skills, and create a more immersive and authentic experience for your students.
Learn different strategies and techniques on how to become an efficient yoga teacher and take yoga classes safely and effectively. Learn about sequencing, verbal cues, how to use voice & language, demonstration, etc. to provide trainees with optimal knowledge and skills.
Learn about yamasand niyamasto create a harmonious and supportive environment around you and your students. Learn how to be a yogi with the help of nonviolence, truthfulness, moderation, non-attachment, self-discipline, contentment, cleanliness, and other such principles.
What's Included and Not Included
Nominal Fees of USD 600
What Does This Yoga Course Package Include?
28 nights shared room accommodation with attached bathroom.
24x7 Filtered drinking water and hot water.
Well-designed Course Material.
Beautiful Bag and School T-shirt.
Shat Kriyas or Yogic Cleansing Kit.
Three nutritious organic meals per day, plus Indian Masala Chai for morning and evening.
Cultural Trips and Excursions that include sunrise trek in Himalayas and visit to spiritual caves, ashrams, waterfalls and nearby villages.
WiFi and Beautiful sitting area to study and spend quality Me-time
On-call Doctor and Emergency Services.
What Is Not Included In This Yoga Package?
Private Room
Air Conditioning
Additional Charge for Pick and Drop and for any Taxi service.
Accommodation
When you are at Yoga Vidya School, be assured of a great affair, whether it is yoga learning, outdoor excursions, or food & accommodation. Be ready to experience the extraordinary as you stay in your comfortable rooms with attached bathrooms. Get access to all modern amenities including Wi-Fi, cosy bedding, hot & cold water, western toilets, etc. The property sits in the lap of the Himalayan foothills and harbours an extremely tranquil compound with beautiful resting & self-studying areas.
Food
Savour vegetarian meals thrice a day to keep your mind, body, and spirit in harmony with each other. Feel lively as you feast on nutritious Sattvic and Ayurvedic diets that include fruits, vegetables, grains, legumes, honey, etc. The dishes here include khichdi, biryani, poha, lentils, paneer, multi-flavoured rice, chapati, etc.
Upcoming Events
START DATE
END DATE
AVAILABILITY
Yoga Masters at Yoga Vidya School
Venture off on your yoga journey with highly-qualified and experienced yoga gurus and teachers at Yoga Vidya School. These are certified teachers that have been teaching various styles and aspects of yoga for decades and are the masters of their respective departments. Some of them are renowned worldwide for their in-depth knowledge of yoga and Ayurveda. During your 300-hour yoga TTC in Rishikesh, you would be guided by these yoga masters including:
Acharya Prashant Jakhmola (founder of Yoga Vidya school with an expertise in pranayama & asanas)
Mittra Rawat (Hatha yoga)
Swami Atmatattwananda Saraswati (Yoga philosophy)
Aparna Sharma (Meditation & Mantras)
"The liberty, the inside oneness and openess that I felt after Prashant's classes always fullfilled me. I could feel the energy rising as well as the expansion of my limits. It is with a deep work of precision, humor, gentleness and perseverance that he gives his class. Prashant allowed me to go deeper on my and others and open new pathways. He's on of those who inspire and stays next to you for time ahead. Thank Prashant to have align me in so many ways and brought me further on. See you soon"
EMMA
"I believe Yoga Vidya School's 200 hour yoga teacher training can change anybody's view on Yoga and its practice. The course teach you about real yogic lifestyle with its true meaning. The yoga teachers of this school have rich knowledge of all the aspects and principles of Yoga and goes deep into it to make it accessible to all level of students. Mantra and philosophy classes can give you a whole new energy. Another important factor that make this school the best, is its location away from the crowd of hotels and yoga schools of Rishikesh. The place is blessed with nature, making you feel like a real yoga retreat in jungle."
ELINEKL
Frequently Asked Questions
Anyone who is willing to dedicate their life to yoga and sharpen their skills or who wishes to make a successful career in the yoga world must join the 300-hour yoga teacher training course.
The 200-hour yoga teacher training is a foundation course and covers all the basics of the yoga world including yoga anatomy, yoga philosophy, yoga asanas, etc. However, the 300-hour yoga teacher training is the advanced level of yoga learning and covers all the fundamentals as well as specific aspects of yoga.
Rishikesh is called the yoga capital of the world and hence, is home to popular and highly reputed yoga schools where you would get authentic yoga learning experience. Moreover, the presence of the Himalayas, the divine Ganga, holy temples, and other spiritual sites helps you connect to nature and the consciousness of the universe effortlessly.
What are the reasons to choose Yoga Vidya School for 300-hour yoga teacher training?
1. Get free scholarship programs for your yoga teacher training courses
2. Practise yoga in a serene and peaceful environment
3. Get expert guidance from highly-revered yoga gurus
4. Comprehensive curriculum covering 14+ subjects
5. A unique transformative experience
6. Internationally-recognised Yoga Alliance certification
No, once you have enrolled in any program, it is only transferable to other persons and courses.
Yes! Once you have got your Yoga Alliance Certification from us after completing a 300-hour yoga teacher training course, you would be eligible to teach at yoga schools, ashrams, studios, gyms, fitness centres, colleges, hospitals, and other places. You can also open a private yoga studio and teach at your convenience.