Yoga Retreat in Mysore, India
Yoga Vidya School is excited to announce a unique yoga retreat in Mysore! Join us for an exploration of Yoga, Pranayama and Philosophy in Mysore with Yoga Acharya Prashant Jakhmola, popularly known as Prashant J Yoga on Youtube, Instagram and Google.
One of the most trusted and trending Yoga Teachers on Internet, Prashant Ji has conceptualised and created this amazing Yoga Program after thorough research and dedication. He has offered a very special opportunity of learning age old tradition of Ghat Sadhana and Prana Sanyam in Mysore, popular known as Ashtanga Capital of the World. This Yoga Retreat is also a deeper immersion in the philosophical and spiritual aspect of Yogic science.
Yoga Retreat Schedule Information
We are ready to welcome the Retreat guests on 24th September, Sunday at 1:00 PM. The students will get proper time to settle in and be ready for a Retreat starting on 25th September.
Sample Day Schedule:
04:45 am - 05:45 am - Prana Sanyam
06:00 am - 07:30am - Ghat Sadhna
07:45 am - 09:00 am - Pratah Bhojan (Breakfast)
9:00 am - 10:00 am - Mind Detox
10:00 am - 01:00 pm –Vishram (Rest)
01:00 pm - 02:30pm - Mdhyahan Bhojan (Lunch)
03:00 pm - 04:00 pm - Satsang (Q&A session)
04:30 pm – 05:30 pm - Self Practice
06:00 pm - 07:00 pm - Prana Sanyam
07:00 pm - 08:00 pm - Ratri Bhojan (Dinner)
** Time can be changed as per Teacher's advice
What's Included in Yoga Retreat in Mysore
Yoga Retreat in Mysore includes all Yoga Classes and Lectures by PrashantJ Yoga, Group Discussions or Satsang, Sattvic Meals and Accommodation (Shared and Single Room).
More than 4 hours of daily practice of Pranayama and Yoga Asanas will help you explore deeply into your body, mind and soul. Philosophy and Yogic Psychology sessions and direct interaction with Prashant Ji will take your understanding of Yogic life and holistic health to a whole new level.
We have reserved Anokhi Garden in Mysore (A beautiful setting of pure peace and tranquillity) to offer comfortable stay and delicious healthy food for the participants. During daytime students will get enough time to relax and rest, or they can explore the beautiful city of Mysore.
Accommodation
During the Yoga and Pranayama Retreat in Mysore, the guests will be staying at Anokhi Garden Mysore. A beautiful setting in the heart of Mysore, Anokhi Garden is very popular for its lush gorgeous garden and large rooms among travellers and yoga students coming to Mysore. All the rooms are very clean and comfortable with attached bathroom. This safe and airy property has high-speed wifi connectivity which guests can use for their personal or professional purpose while sitting in the beautiful garden or resting in their rooms.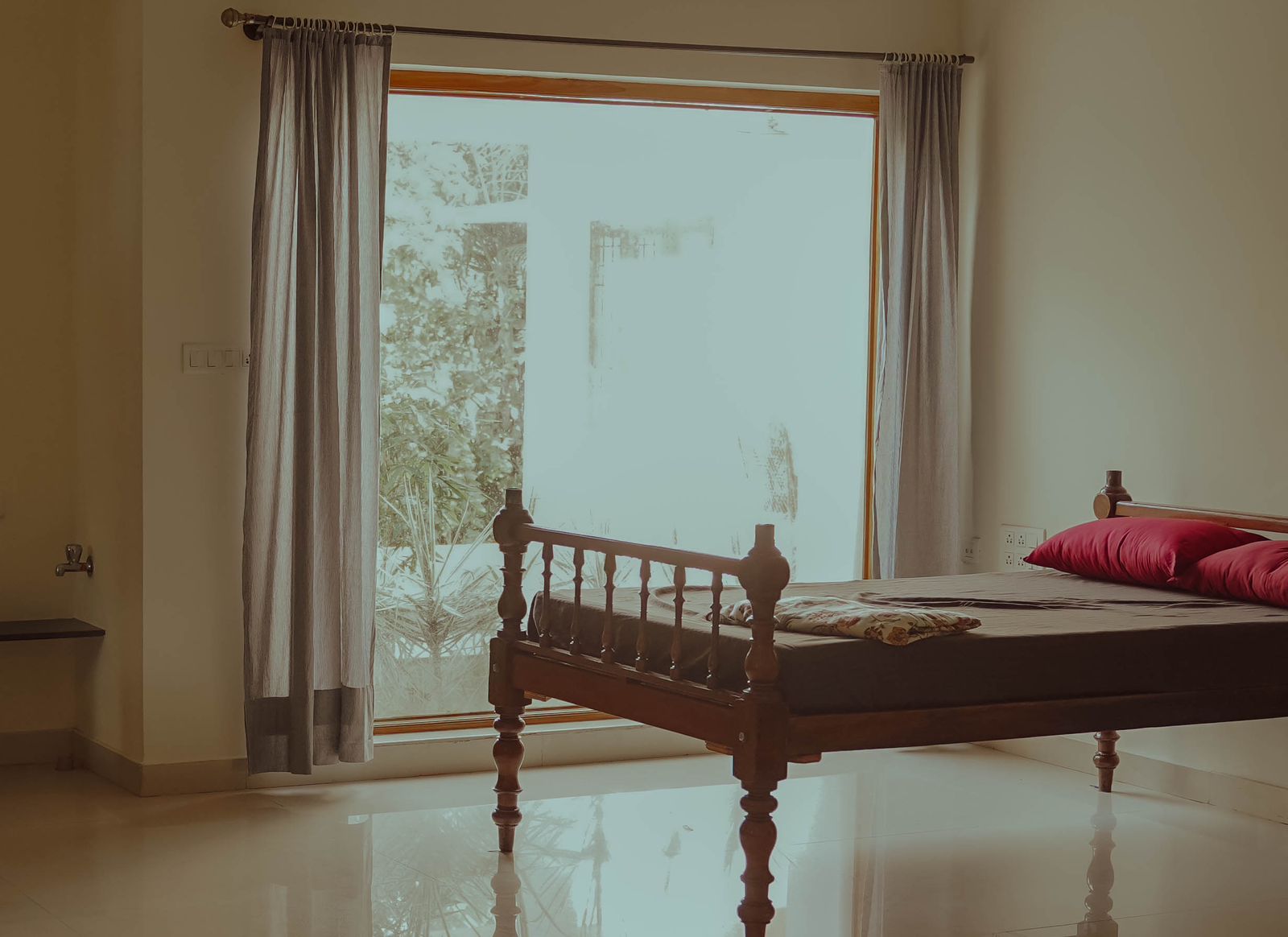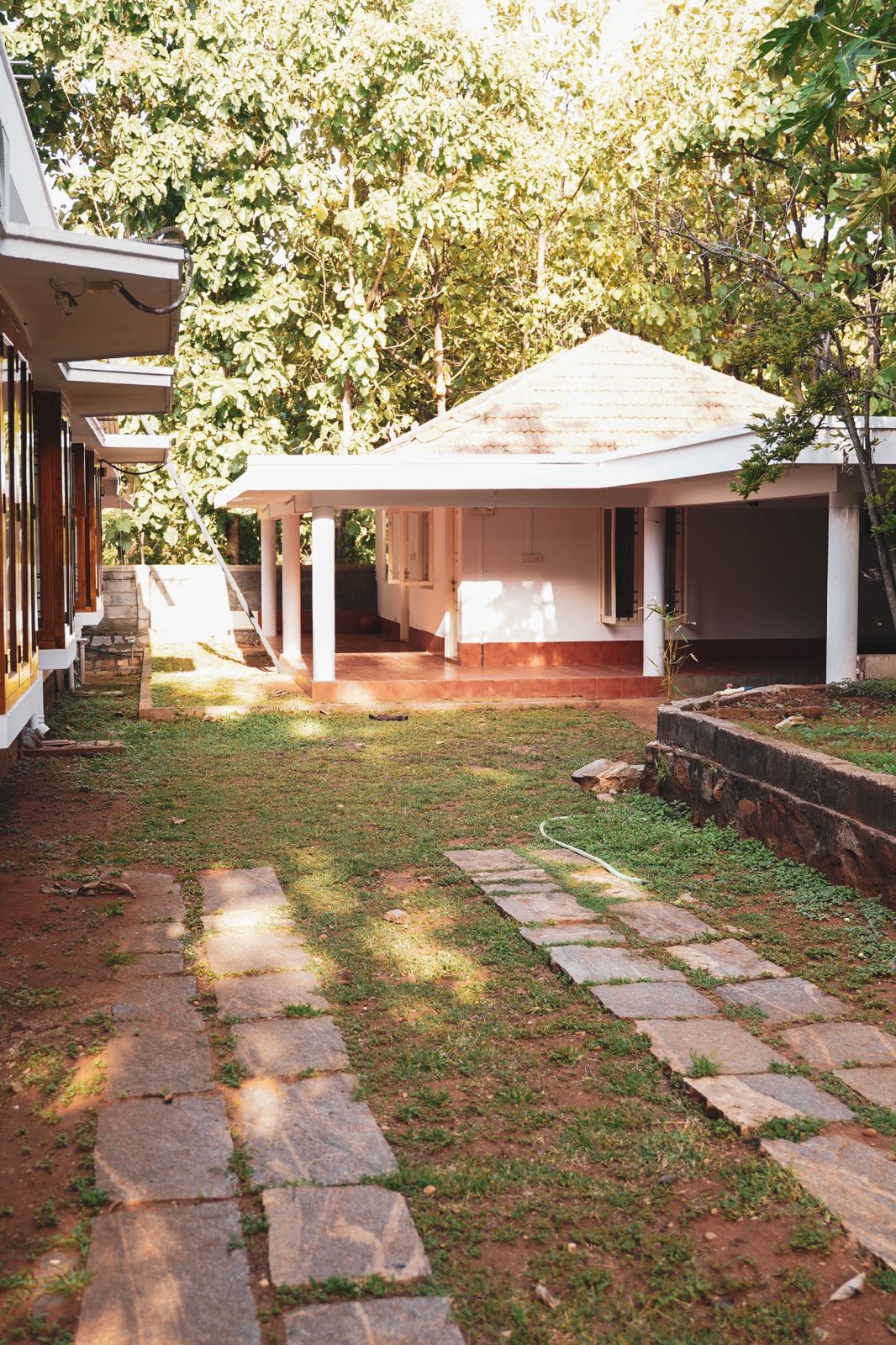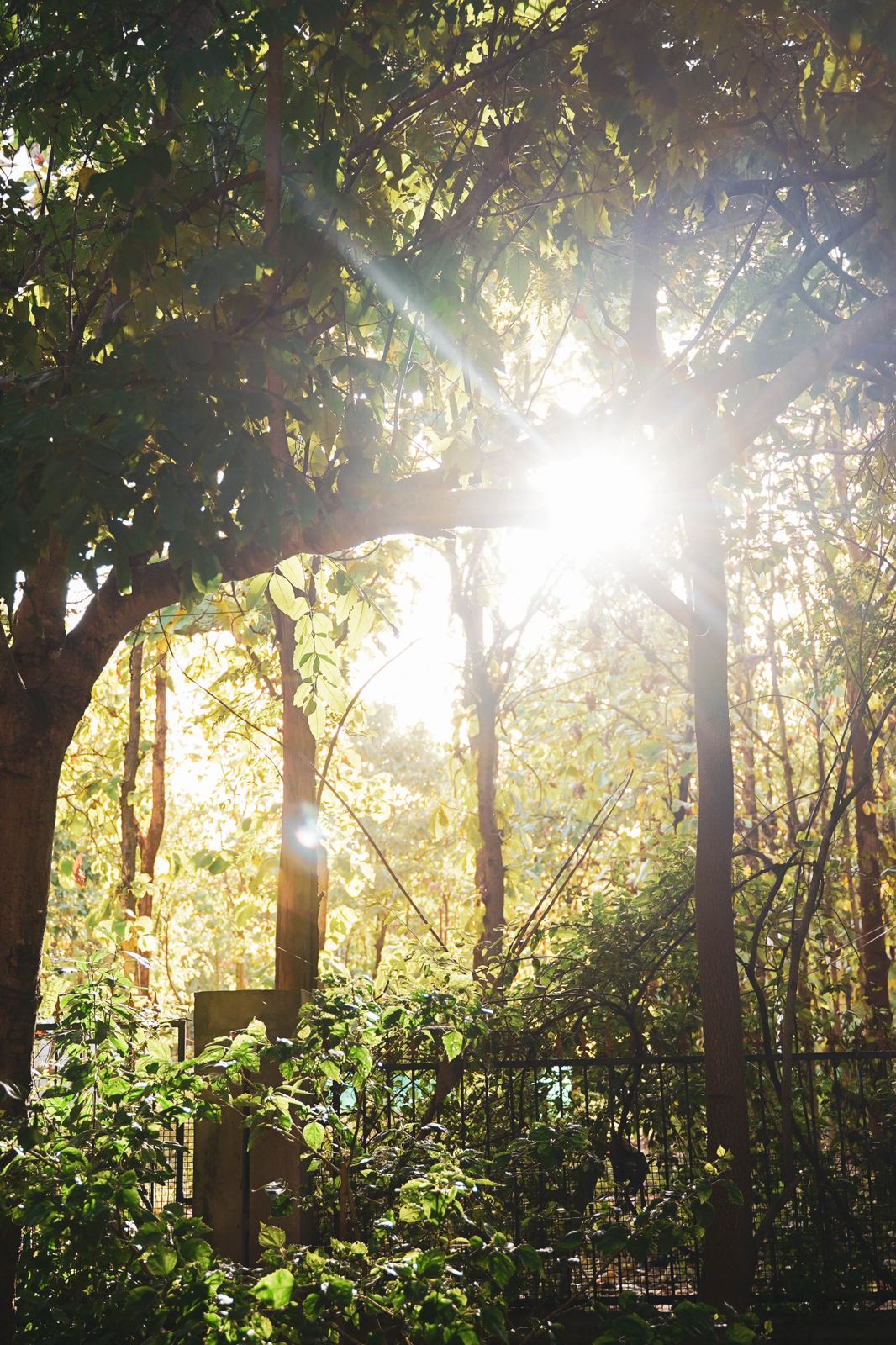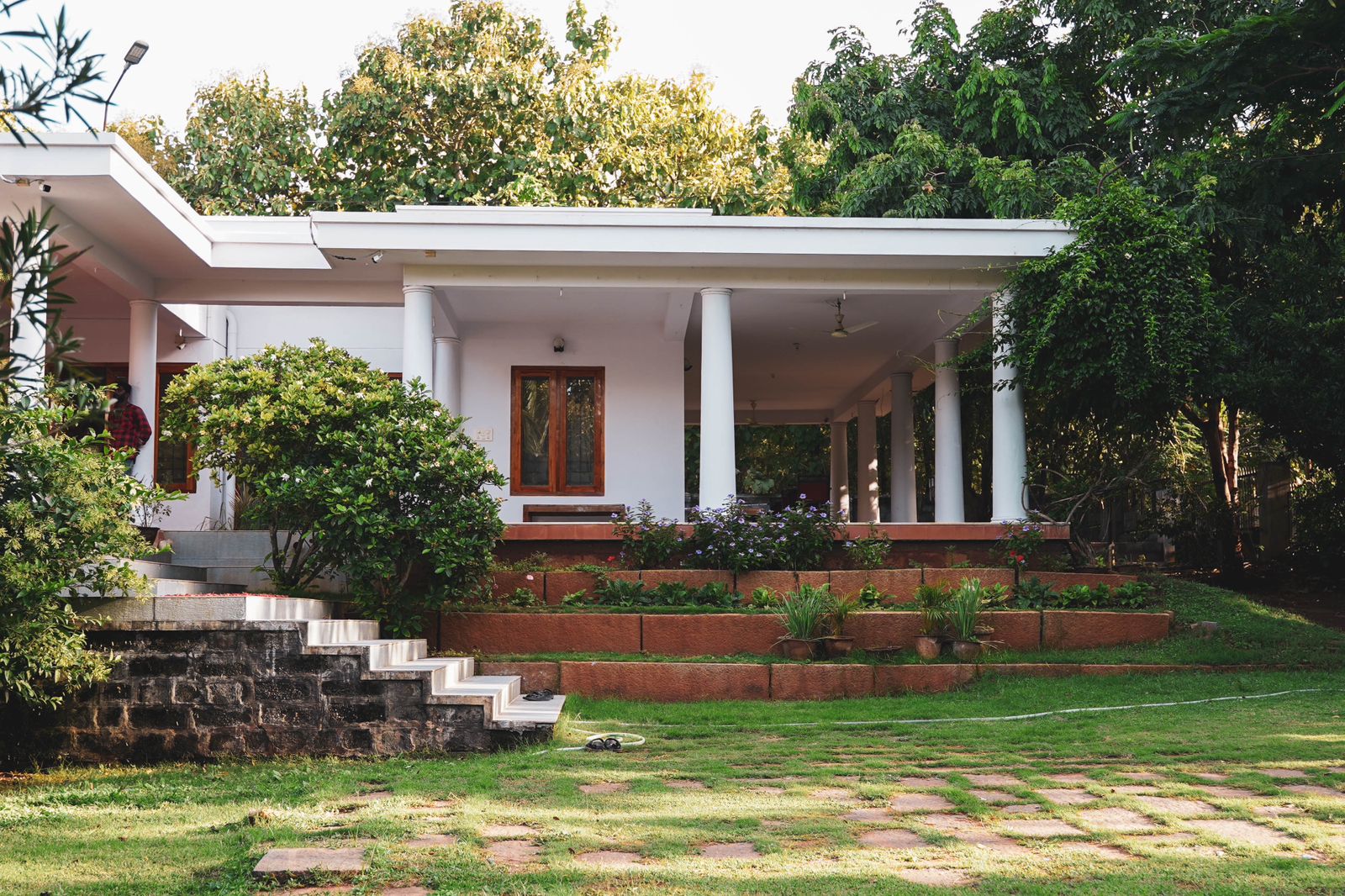 Healthy Food
Every day in the Yoga Retreat is a delicious day as guests will be provided with delicious vegetarian ayurvedic meals on-site by Anokhi Café. Cooked by experienced chef, the menu consists of wide variety of South Indian and North Indian items and specialities. Along with morning and evening tea and beverages, the yoga participants can enjoy their meals in the dinning room, surrounded by plants and trees.
Fees for the Mysore Retreat
Rs. 31,500 or USD 390 for Retreat with Shared Room
Rs. 42,500 or USD 520 for Retreat with Private Room
Rs. 25,000 or USD 300 for Retreat with 4-Bed Shared Room
Rs. 19,500 for Retreat without Accommodation and Food
How to Reach Mysore Yoga Retreat
Traveling to Mysore for a Yoga Retreat or Yoga Teacher Training is easy. It is well connected by all modes of transport - road, rail, and air.
Road: The state highway of Bangalore and Mysore is very well maintained. Traveling by road to Mysore from Bangalore takes about 3 hours and is a pleasant experience. All types of buses - ordinary, semi-luxury and luxury buses are easily available on gap of every half an hour. You can also get a private taxi from Bangalore very easily, or can also get it arranged at affordable prices from Yoga Vidya School.
Rail: Reaching Mysore by Train is also an easy and comfortable option from various cities of India. Regular passenger train to super fast trains like Shatabdi Experess connects Mysore, which you can book online as well as offline.
Air: Mysore has a small airport with regular flights from and to Bangalore, Chennai, Hyderabad and Goa. Bangalore Airport - Kempegowda International Airport Bengaluru is the nearest international airport to Mysore.
Upcoming Events
START DATE
END DATE
AVAILABILITY
"The liberty, the inside oneness and openess that I felt after Prashant's classes always fullfilled me. I could feel the energy rising as well as the expansion of my limits. It is with a deep work of precision, humor, gentleness and perseverance that he gives his class. Prashant allowed me to go deeper on my and others and open new pathways. He's on of those who inspire and stays next to you for time ahead. Thank Prashant to have align me in so many ways and brought me further on. See you soon"
EMMA
"I believe Yoga Vidya School's 200 hour yoga teacher training can change anybody's view on Yoga and its practice. The course teach you about real yogic lifestyle with its true meaning. The yoga teachers of this school have rich knowledge of all the aspects and principles of Yoga and goes deep into it to make it accessible to all level of students. Mantra and philosophy classes can give you a whole new energy. Another important factor that make this school the best, is its location away from the crowd of hotels and yoga schools of Rishikesh. The place is blessed with nature, making you feel like a real yoga retreat in jungle."
ELINEKL